Jay's Air Conditioning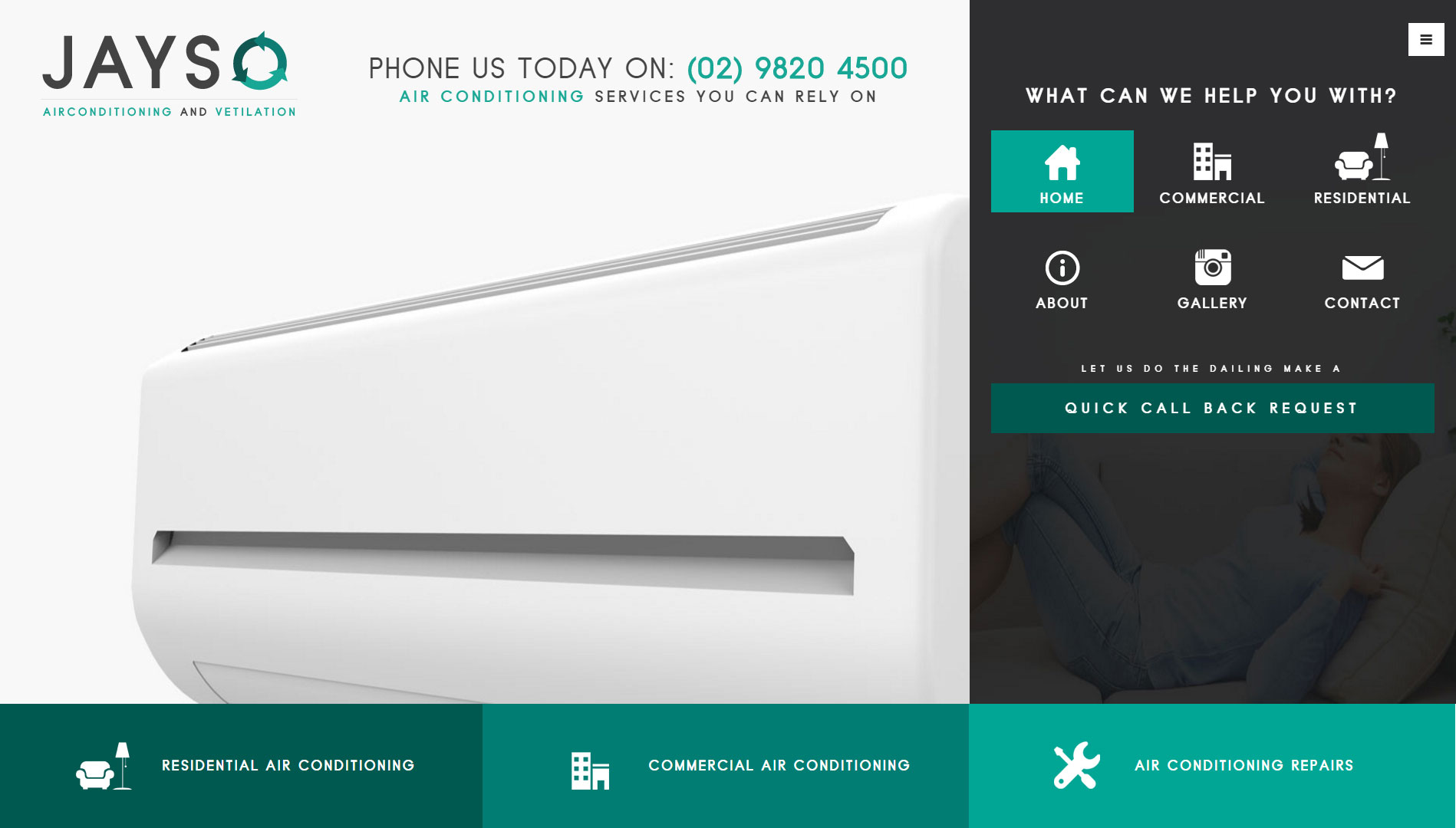 Jay's Air Conditioning is a website we have recently updated. This new design has its menu on the right side of the page (at desktop size) instead of the traditional menu at the top of the website.
20 YEARS EXPERIENCE
Jay and his two sons have been in the industry for over 20 years working on projects of all sizes with the ultimate aim to please our clients with perfect advice, clean work using only quality products.
INSTALL OR REPAIR
We can install your purchased air conditioner, supply and repair both domestic and commercial systems across Sydney and greater metropolitan areas including Campbelltown, Camden, Picton and Southern Highlands
SERVICE AND SUPPORT
Visit the website at: http://jaysairconditioning.com.au/