Search Engine Optimisation Sydney
Search Engine Optimisation is the practice of changing aspects on and off your website to help improve the ranking of your organic listing in the search engines. There are many facets which assist your SEO page rank including website content, architecture, social media signals, link building, citations and many more.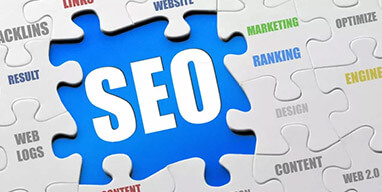 However - there are four main pillars which great SEO providers focus on:
On page SEO (code & structural changes to websites)
Off page SEO (backlinking work)
Social Signals (All social buttons are connected, your Google My Business is regularly updated, content is syndicated across all social channels)
Link building (Selection of relevant links, blogs, directories which give your domain authority by backlinking to your website)
These factors and the weighting of these factors change over time with algorithm updates such as Penguin, Panda and Hummingbird. We constantly evolve our strategy to maximise our SEO efforts for your benefit.
At Webfrog our SEO service takes action on all of the relevant factors to get you better page position for the ultimate goal of more clicks and more leads.
Ultimately - we remove ambiguity, and deliver performance driven outcomes which are tangible, and data driven in our approach.