Google & Facebook Remarketing Sydney
The world of display marketing has evolved rapidly in the last 10 years. Gone are the days of buying bulk, untargeted display inventory. With so many new tools now available you can target the right customers based on many client attributes. Ultimately this saves money on wastage and helps you find clients at a low cost per acquisition.
Remarketing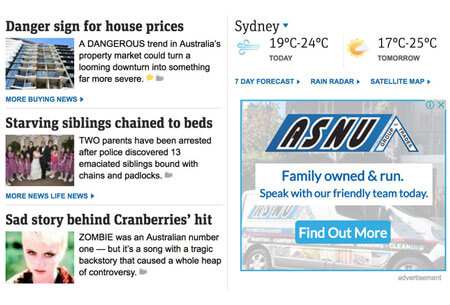 Have you been to a site then noticed their ads shortly after? You have been remarketed. Remarketing is a tool relevant to almost all businesses no matter what you do. Not all visitors to your site result in a lead so remarketing is a great tool to keep your business front of mind after people leave your site.
Google offers a myriad of other display targeting tactics to help you find new clients. Some of these methods include:
Contextual
Keyword
Website placement
Demographic
Display marketing also requires an enticing creative to lure customers to click on your ad. Webfrog can help with all of your creative needs offering banner ads to suit the majority of sizes offered by the major publishers. The most eye catching ads are dynamic in nature offering video or multiple frames to tell a story and stand out from the page.