Digital Marketing Strategies
Your Digital Media Advertising Strategy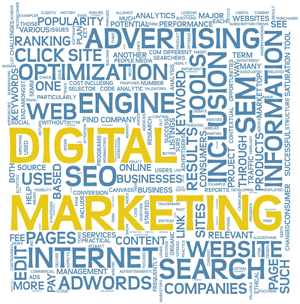 A digital media strategy is now essential if you are to survive in this competitive world. As more and more prospective customers are turning to technology, traditional methods are suffering and are not as effective as they once were. Newspapers are smaller, phone books almost obsolete and postal services suffering.
Reaching out to consumers has in fact never been easier. You can target your audience, set your marketing budget and most importantly measure the results and effectiveness of your marketing campaign.
Internet Marketing Solution Sydney & Macarthur regions
At Webfrog we have partnered up with Australia's leading digital media agency, unlike other online digital agencies our partner Reach Local manage over 20,000 active clients and have an amazing reputation for being 100% brand driven. In consultation with Webfrog we work hand in hand to ensure that every element of your website is operational, seamless and cost effective.
Together with Search Rescue Australia we have a strong focus on obtaining you new leads, building your brand, increasing your brand awareness and most importantly driving visitors into conversions.
If you want more customers and higher conversions than contact Webfrog on 1300 371 722 or complete our online enquiry form to discuss your strategy.
Our office building is located at Unit 3 / 35 Rodeo Road Gregory Hills or alternatively our marketing specialist is on the road and available for consultations Sydney wide.
We have been providing proven digital advertising strategies to hundreds of businesses across Camden, Macarthur & Sydney Regions since 2010.