Jason's Garage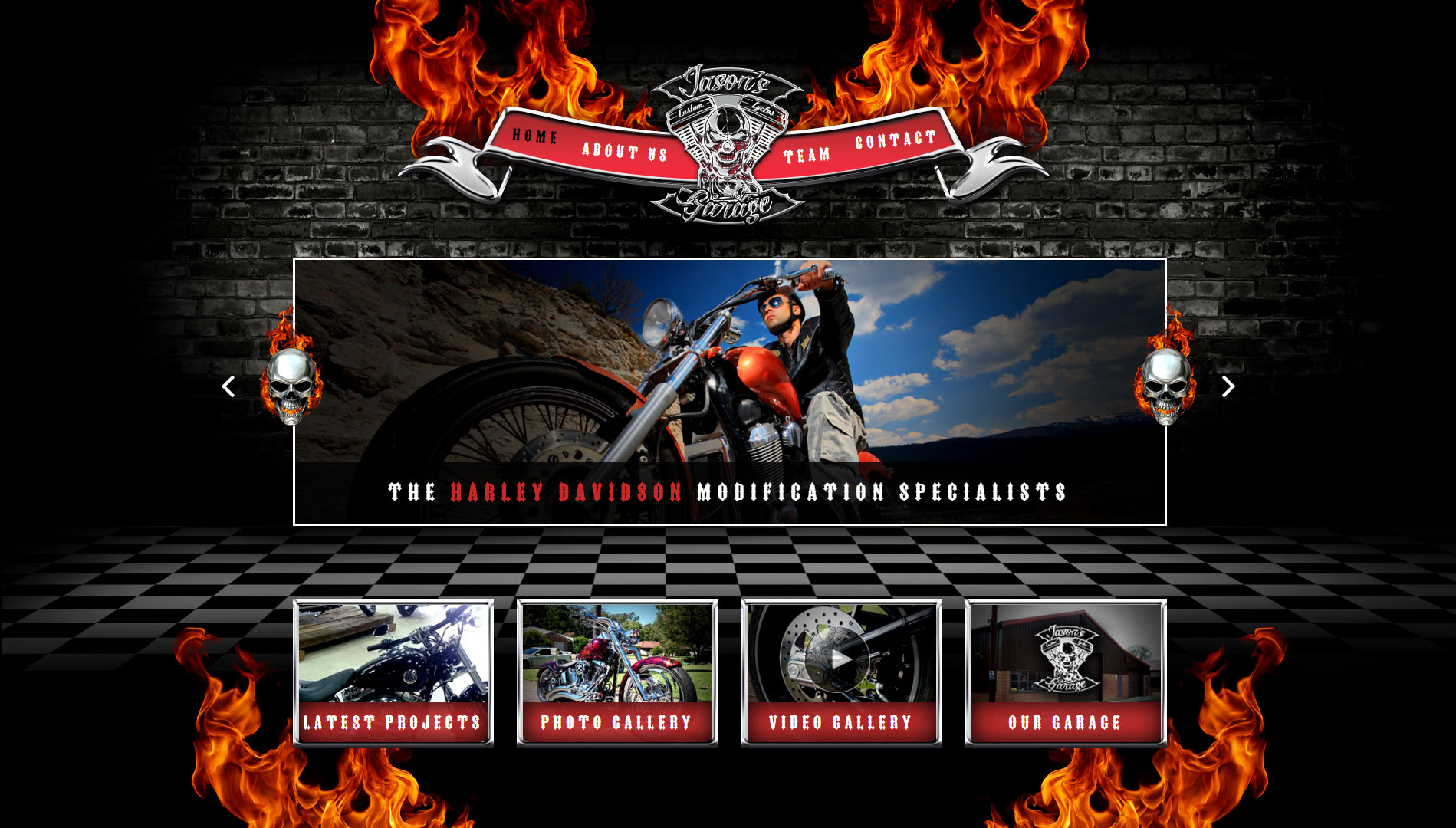 Jason's Garage is one of the latest websites completed by Webfrog. This website is custom made just like Jason's custom bikes. This website is packed full of video's and photo's for you to view.
About Jason's Garage
"Jason & Lauren are the Owners/Managers here at Jason's Garage, they are a husband and wife team. Sharing a love of all things bikes. They have hand picked their team & believe they have one of the strongest teams in the business.
At Jason's Garage no task is to hard, if there's a way, they will find it, offering everything from basic services & detail to major servicing & all mechanical work, tyres, regos etc. Specialising in all forms of customising, from the mildest to the wildest.
With a state of the art workshop including their torque chamber with a brand new mainline dyno! Modern showroom stocked with plenty of Jason's Garage merchandise & some other goodies!
Jason has a phenominal passion, respect, pride & love for his own bike. He and the the team will treat your bike as if it were their own. To Many bike shops your bike is 'just a bike' but to Jason & the team it is your 'Baby"."
Visit the website here: jasonsgarage.com.au