Greenthumb Gardener Website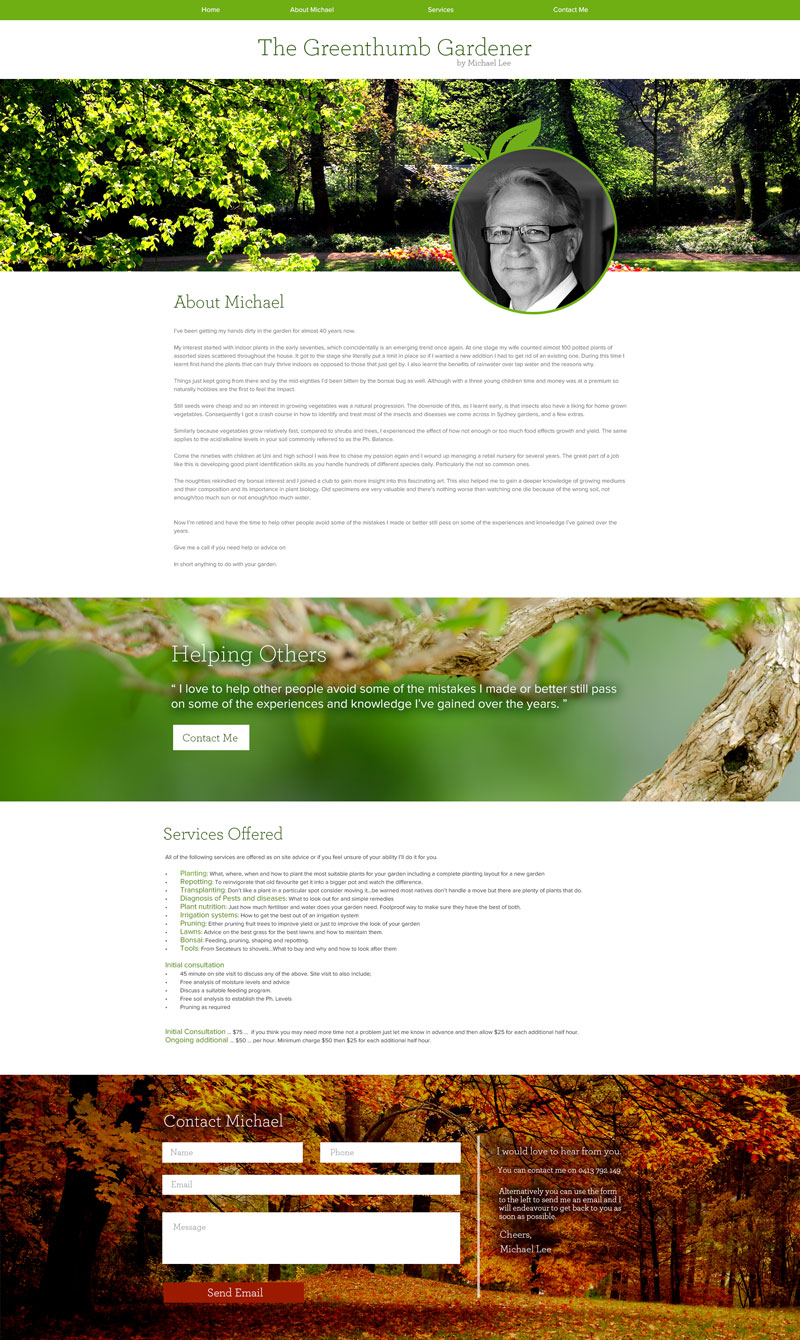 The Greenthumb Gardener website has been launched. This is the lastest website to add to our collection.
About Michael Lee the director of Greenthumb Gardener
"I've been getting my hands dirty in the garden for about 40 years now. It started as a personal passion and quickly became a profession which saw me run a commercial nursery for several years. In the 70s I was into the indoor garden, in the 80's I focussed on growing vegetables for my growing family, the 90's rekindled my love of bonsai, flowers and ancient trees and now at the age of retirement I find myself with a wealth of knowledge to pass on. My areas of speciality beyond those mentioned range from plant nutrition, irrigation, pest protection, PH balancing, soil expertise, potting, planting and more. I've landscaped everything from tiny inner city terrace courtyards to multi-level garden paradises. And if forty years of green thumbing has taught me anything, it's the importance of laying great foundations. With the right start and the right basic skills, anyone can cultivate a masterpiece... and I'd love to help you do just that. So whether it's basic potting or deep diagnosis, take a look around and then let's chat"
Take a look at Michael's new website here:
and follow him on facebook here: