Online Reputation Management - 5 Steps
5 Step Process to online reputation management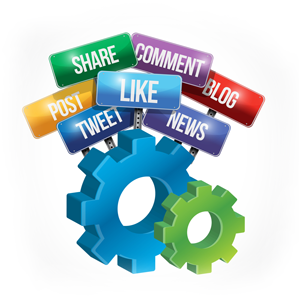 Positive online reviews can put you streets ahead of your competitors and bring a surge of income for your business. Depending on the industry sector you operate in, as many as seventy percent of potential customers will make searches online before dealing with you. This is great news if you understand the need for online reputation management, but your business could be suffering if you don't have processes in place to monitor and deal with reviews. In today's digitally connected world, customer reviews and opinions can reach thousands of people in seconds, and everyone has something to say.
Running a business is a constant juggling act, and you may not feel you have the time for online reputation management. It's possible to hire a consultant or third party to do this work for you, but it doesn't take a lot of time if you go about it in a structured way. The following simple online reputation management process is an easy way of protecting your business from harmful reviews.
1) Have an online presence as a first line of defence.
Even if you don't trade or deal with customers online, it's important that you have a presence in cyberspace. Owning your own name online puts you in control. A website with your business name as the domain is a great starting point, and you should also consider opening social media accounts with appropriate names. When potential customers use search engines to research your business, your own website and social media accounts should be high in the results.
2) Listen to what's being said about your business online.
Get into the habit of making regular searches for your business and brand name on Google and other major search engines. There are tools to make this process easier, and setting up Google Alerts searches means you'll be notified of any relevant content appearing online. You may not like what you see sometimes, but making searches means you're aware of what customers and prospects may find when they look for you.
3) Encourage positive reviews.
Never be tempted to invent fake reviews to promote your business. The Federal Trade Commission has imposed a number of very large fines on companies doing this. If you're genuine about offering your customers good service and value for money, it isn't hard to pick up genuine reviews. Customer comment cards sent with orders or left on tables in a restaurant are easy ways to generate customer feedback. Have space on your website or blog for customers to leave comments.
4) Learn lessons from negative reviews.
Reading negative reviews can be quite upsetting, but there are usually lessons you can learn from them. Are there things you can do to improve your business and prevent a customer making comments like this in the future? Customers aren't always reasonable, so don't expect you can turn every negative comment around. Constructive criticism can tell you there's a need for staff training, changes to a product or a change to a current business process.
5) Respond to criticism if appropriate.
Some business owners feel they are at the mercy of negative reviews and can do nothing about them. Former employees or competitors may make negative comments about your business for personal reasons, but this isn't a common problem. Forums and review sites usually give you the opportunity to publicly respond to a negative review, and this is an effective way to protect your online reputation. For example, you could post a reply to a complaint about slow service in a restaurant to explain that you have taken on extra staff to improve things.