5 Tips for Making Your E-Commerce Website More Successful
While online commerce gives you the opportunity to enjoy a global reach when it comes to building up your audience, it can also be very challenging to outrank the competition. Getting enough traffic to your website is one thing, but increasing your conversion rate is quite another matter. You may have thousands of unique visitors coming to your website everyday due to having an ambitious marketing strategy in place, but if your conversion rate is too low, and not enough people are actually buying your products or services, this statistic is largely irrelevant.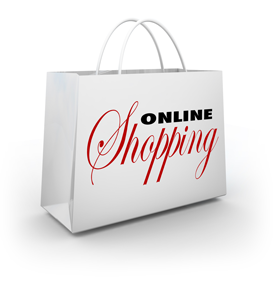 On the other hand, a website which is well designed will help you to sell more. It needs to offer useful content of a high quality standard and a user-friendly navigational system which works across the ever -increasing variety of different platforms. The following five tips will help you to improve your e-commerce website not just to increase your traffic, but more importantly, your conversion rate.
1 – Ease of Use
People tend to leave a website within a matter of seconds if its navigational features are not immediately clear. Good navigation is one of the most important aspects of all, yet in spite of this, many designers get it wrong. It is also essential in this day and age to ensure that your site is easy to use across different platforms. Ideally, your website should be able to automatically adapt to different screen resolutions and sizes so that it looks great and maintains its ease of use on mobile browsers as well as desktop browsers. You can achieve this by using responsive Web design techniques or even providing a separate mobile version of your website.
2 – Good Performance
Web users aren't exactly known for their patience, and if they stop to visit your site only to be greeted with poor performance, they will leave quickly. If the most important content on your website doesn't load within a few seconds, the majority of your visitors will click the back button and never return. Website performance is largely down to two things – your hosting company and the design itself. Too many graphics, poor coding techniques and excessively elaborate themes and design styles will all slow your website down. Sometimes, however, your hosting company might be the problem, in which case it is definitely time to find a new one.
3 – Quality Content
Content is the most important thing of all on the Internet. People browse the Internet to get information, not to view advertisements and sales pitches of their own volition. If they are visiting your website, they will want to find out more about your products and services. They will want to see specifications, user guides, reviews and detailed information about what you are offering before they will be willing to part with any money. Avoid copywriting mistakes above all – few people have any patience for blatant spelling and grammar errors or content which is clearly poorly researched. Quality content will help to earn trust, ultimately building up your brand image.
4 – Content Diversity
People usually don't want to be confronted with a wall of text when they want to find out more about a product or service. While textual content is undoubtedly important, you should not rely on it entirely. People are far more likely to purchase a product if they can see some pictures of it, or better still, a video. Provide thumbnail images in order to keep your site's performance up-to-scratch. People can always click on them to see a larger version. Ensure that the full versions are high in resolution and quality, giving a thorough impression of the product in question. The video medium is also great for demonstrating, reviewing and explaining how to use products.
5 – Excellent Security
In spite of the fact that e-commerce has been mainstream for years now, a lot of people are still understandably anxious about providing things like personal information and payment details online. If your e-commerce website falls victim of a hacking attempt, you could end up losing customers in droves. To help prevent this from happening, use a secure e-commerce platform with an impeccable reputation and the very latest security features. All e-commerce websites need to use SSL (Secure Socket Layer) encryption as well. It is also wise to avoid storing full credit card details and other sensitive data in your site's databases.